---
go to main page
go to bowl index page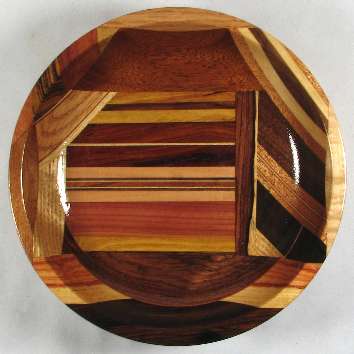 N46 --- $90.00 --- this is the orientation view --- more pics down below

diameter: 6 3/4"
height: 2"

finish: one application of natural stain then three coats of high gloss spar polyurethane (with UV blocker)

WOODS USED: [SEE DISCUSSION ON THE MAIN PAGE OF THIS SITE IF ANY OF THIS IS UNCLEAR]

base: red oak

view 1: cocobolo backed by tulipwood and both over bubinga, BOX

view 3: hard maple and then slanted sections of ? (dark wood), lamination of mahogany thins with mahogany veneer and hard maple veneer, walnut, and all sided by honduras rosewood next to the box

view 4: mahogany, hard maple, walnut, hard maple, mahogany, all over hard maple over padauk

view 5: red oak, mahogany, BOX

view 6: slanted sections of aromatic red cedar, bocote, ?, then some small stuff and red oak, BOX

view 7: sapele (or, it could be sipo), red oak, BOX

BOX from bottom: osage orange, quartersawn lightly flaky aromatic red cedar, cherry, walnut veneer, hard maple veneer, mahogany thin, hard maple veneer, walnut veneer, cherry, cocobolo, hard maple veneer, cocobolo, osage orange, ? (brown wood, probably cocobolo), osage orange

flaws/issues: the cocobolo has a light crack that follows the grain line, but it's minor and that's just the sort of thing than happens in wood.

comments: very curvy wood outlines around the rim due to a combination of how it was glued up and how it was cut. For reasons that, as usual, I cannot totally put my finger on, I consider this one of my better efforts, with a particularly pleasing combination of woods and shape.


---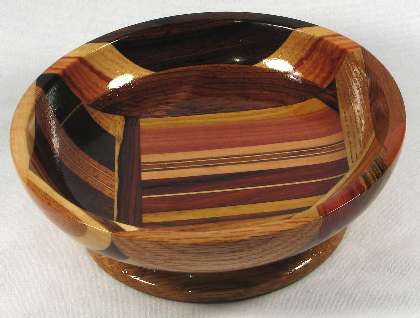 views 5c and 6b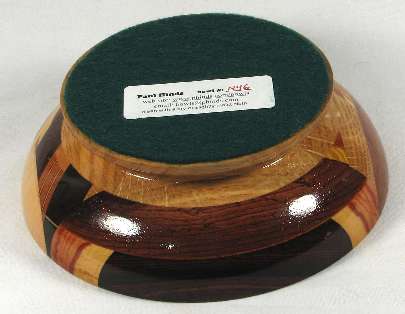 views 2b and 1d


---

views 1b through 8b












views 1a through 8a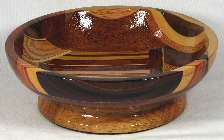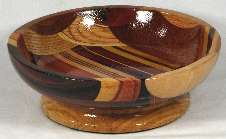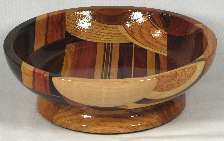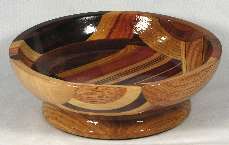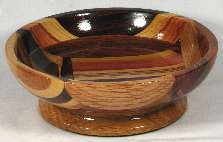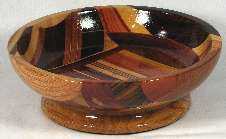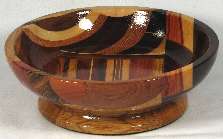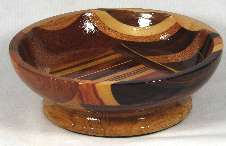 ---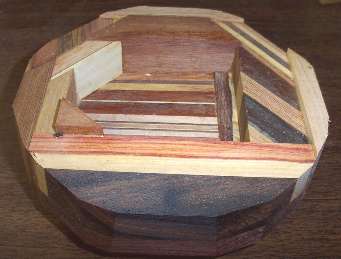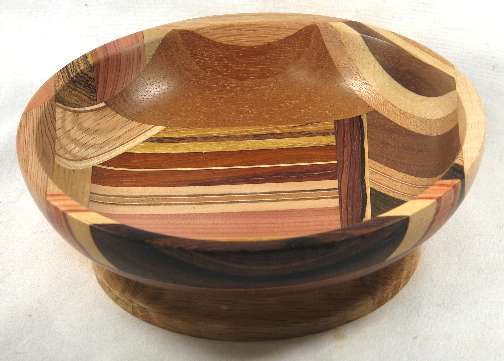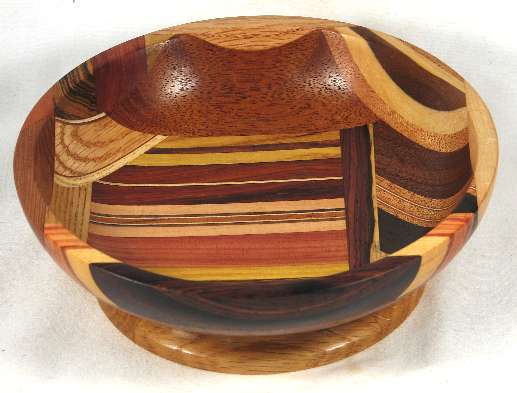 view 1c as the bowl blank then raw (fresh off the lathe) then with a coat of natural stain then as the finished bowl