Misc stills and some videos of my trip to Seattle. The pics are all scaled to 800 pixels on the longest side and do not have my uusual "click to enlarge". At the bottom of this page are some misc pics that I didn't lump into their own page groups and just below is a map of Seattle with some places marked that are mentioned along with these pics and videos.

cats

Chihuly Glass Museum

downtown from the hotel

Port of Seattle

Lenin

panorama 1

panorama 2 (same as the video "panorama 1")

Seattle Center

snow and fire

various videos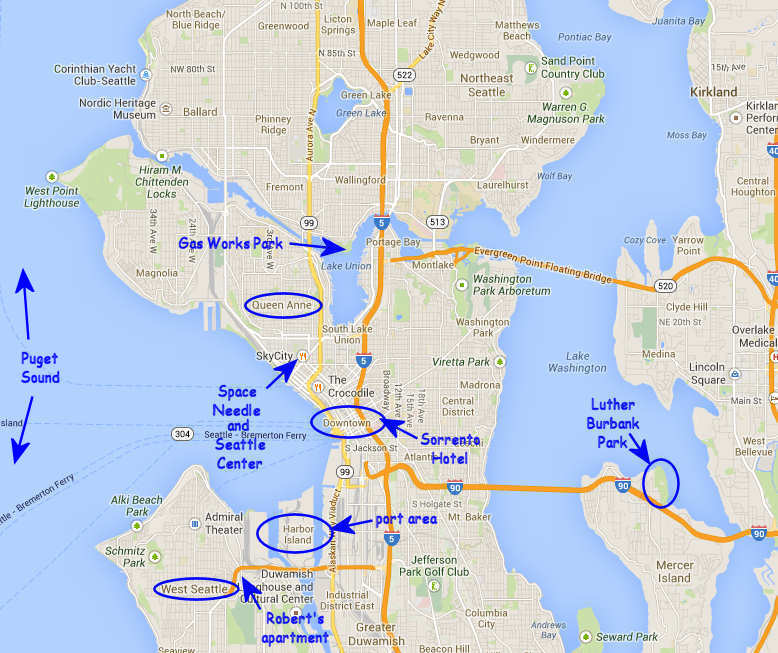 map of Seattle showing some of the areas mentioned in the pics and videos


---
Some still shots not otherwise categorized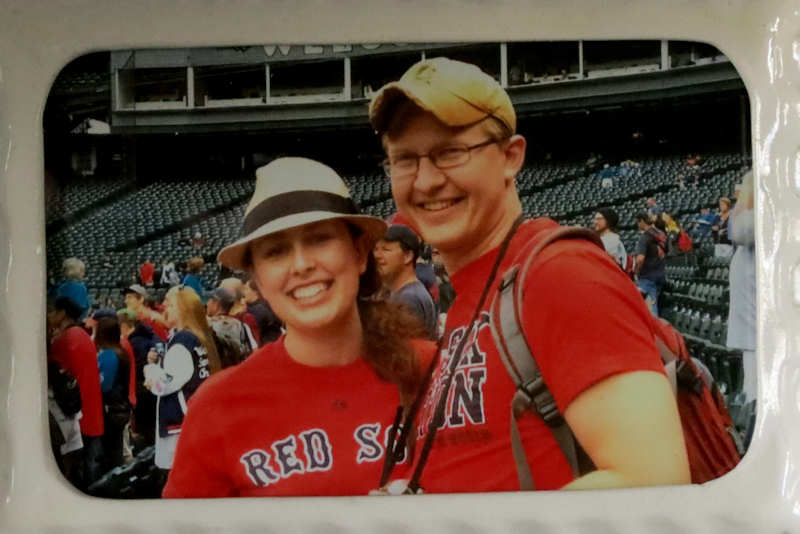 Betsy and Robert when they were at a ball game with Betsy's parents. They thought this was good enough to frame and I agree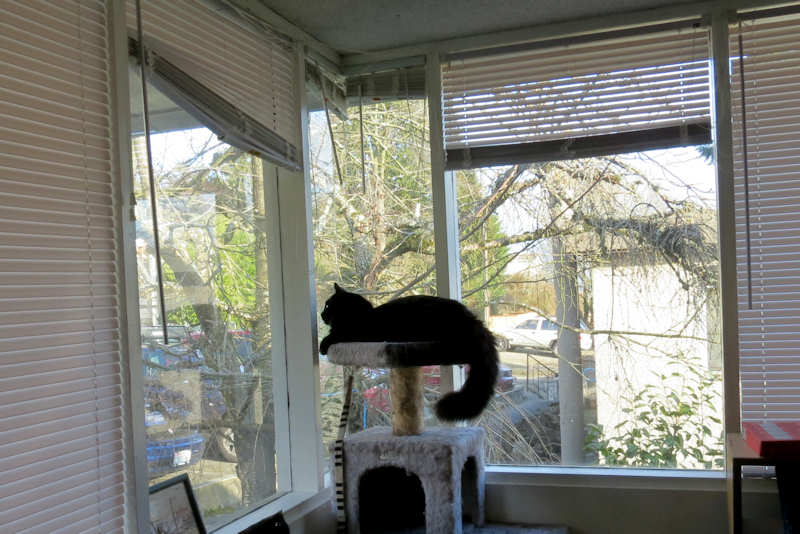 Eliot of the Enormous Tail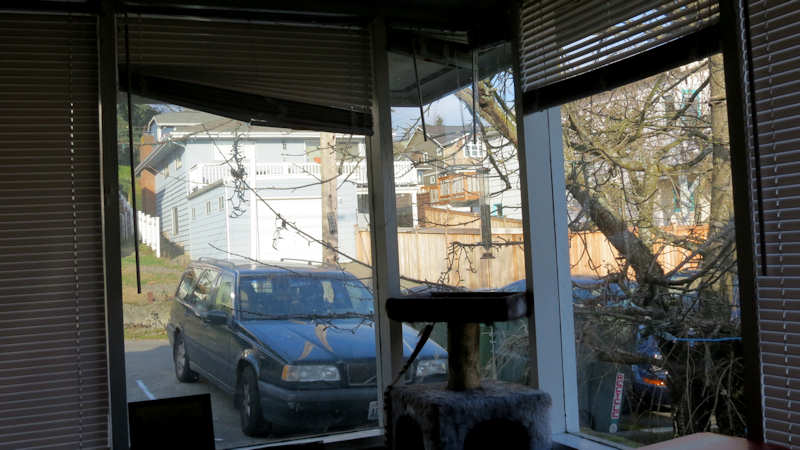 looking out at Robert's car. Whoopie !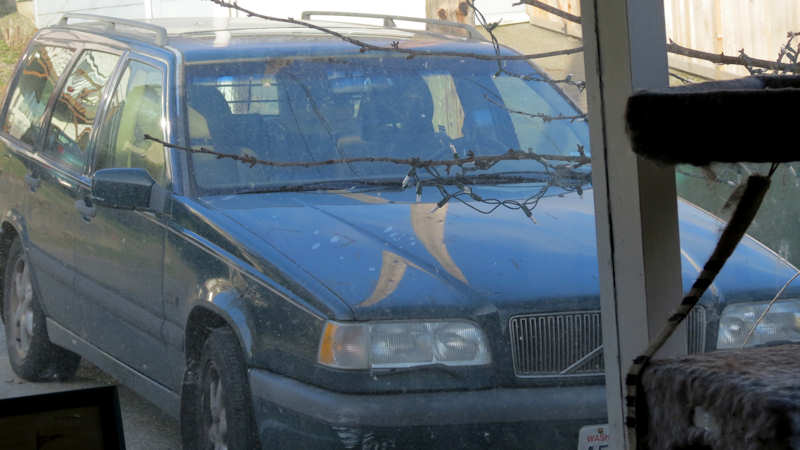 A closeup of Robert's car. Double Whoopie !!



Robert and Betsy's pallet / tomato planter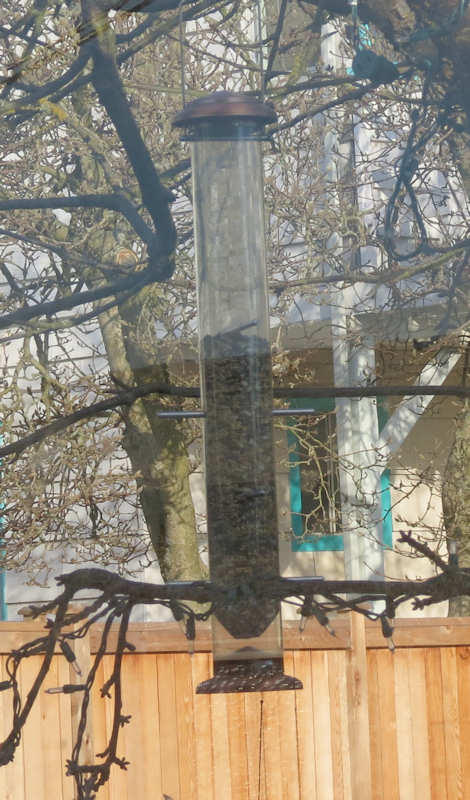 Closeup of one of the birdfeeders just outside their window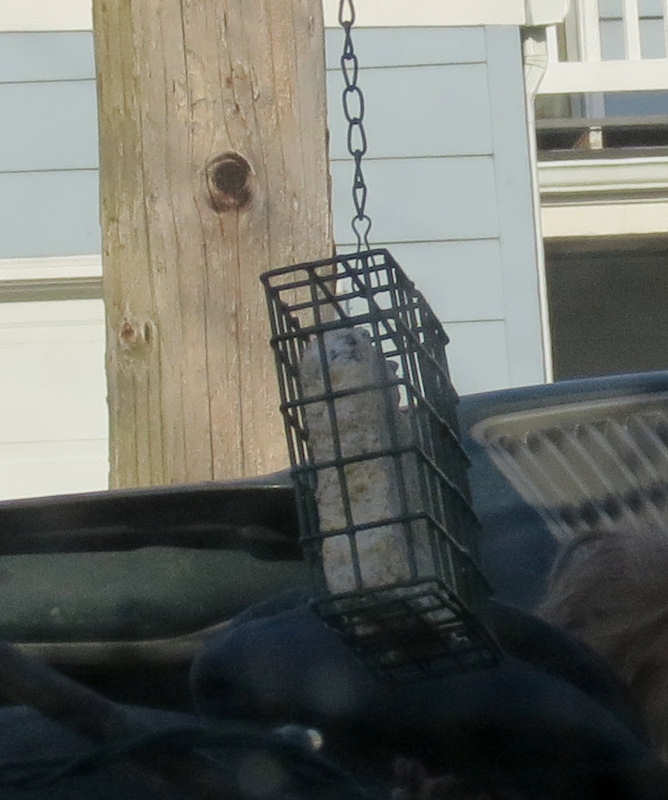 Closeup of their suet feeder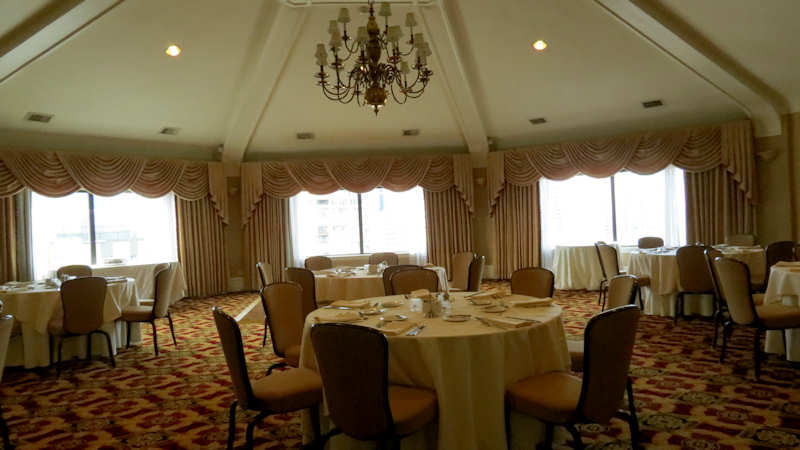 an event room in the hotel --- this is where the pics in the page "downtown from the hotel" were taken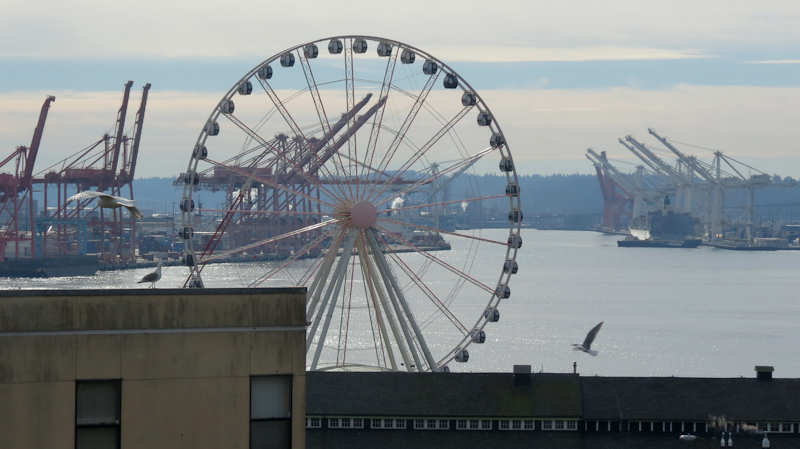 Ferris wheel down near waterfront, and why not ... every city should have one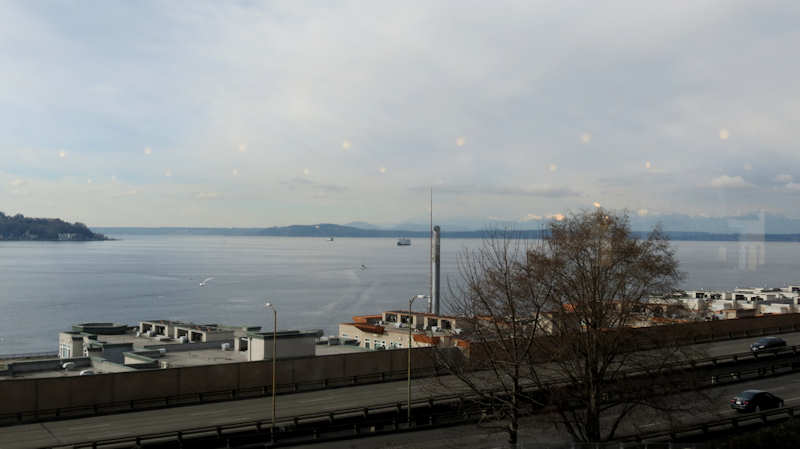 Puget Sound (may have a more localized name in that area) with the Northern tip of West Seattle on the left and Bainbridge Island in the middle distance and the Olympic Mountains WAY off the in middle distance.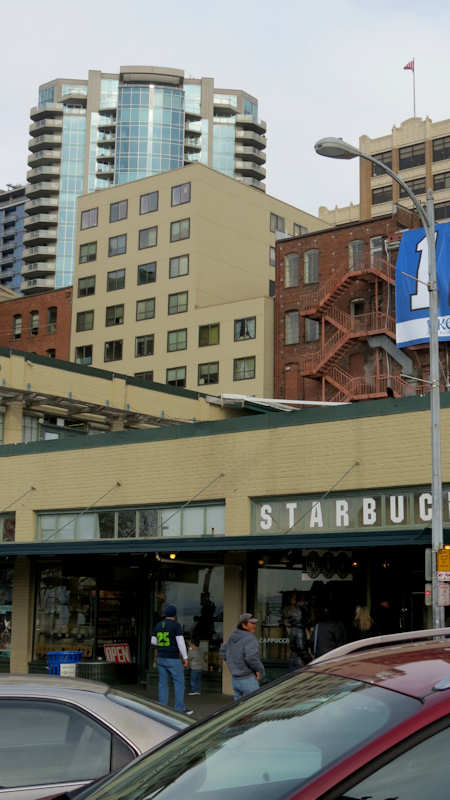 The very first Starbucks outlet, with some downtown in the background. This is in a very large and interesting area known as the Pike Street Market, that I unfortunately didn't get any other pics of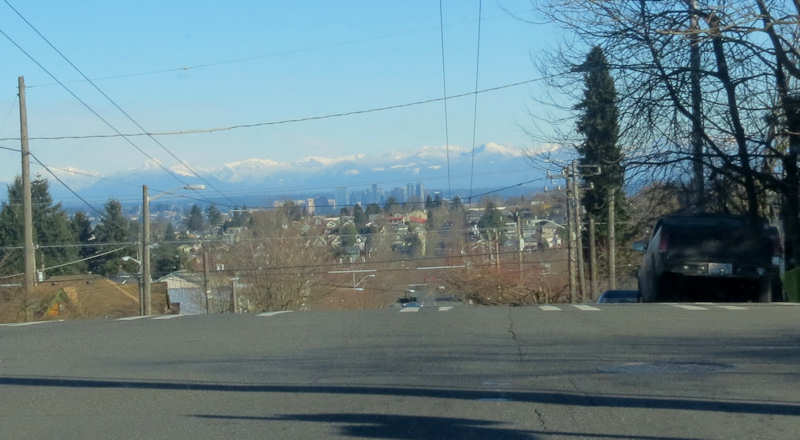 The Cascade Mountains, looking West from Seattle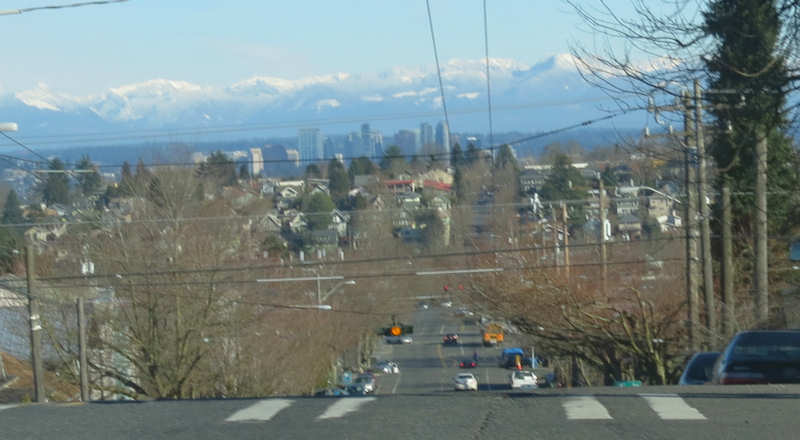 Zoomed shot of the Cascades



the top of Smith Tower which was once the tallest building in town but which is now dwarfed by modern skyscrapers. It is highlighted in one of the pics in the still pics "panorama 1"



some of the modern skyscrapers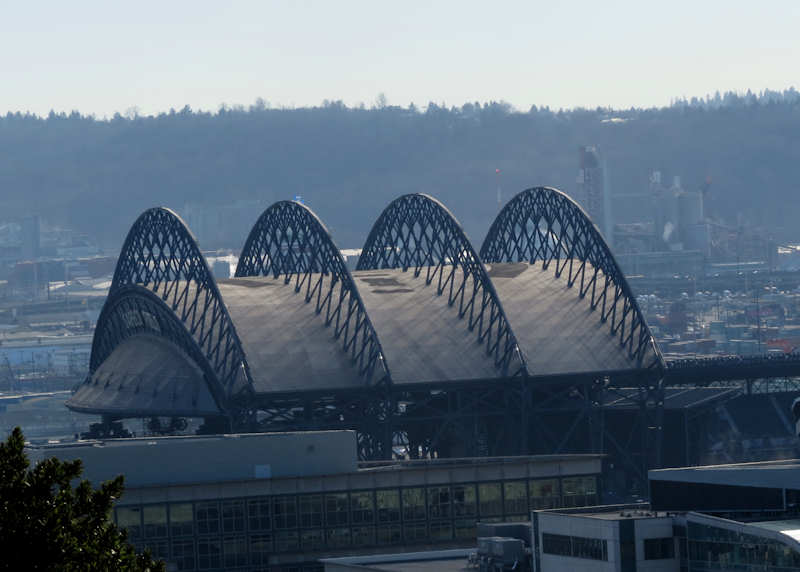 sports arena with retractable roof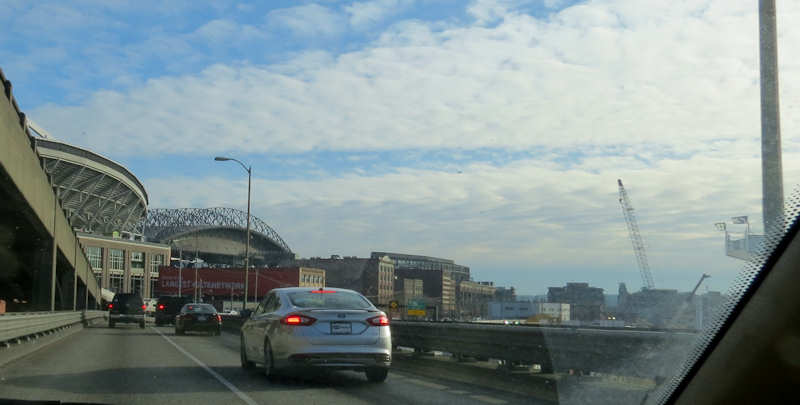 a waterfront hwy w/ another sports arena (to the left of middle)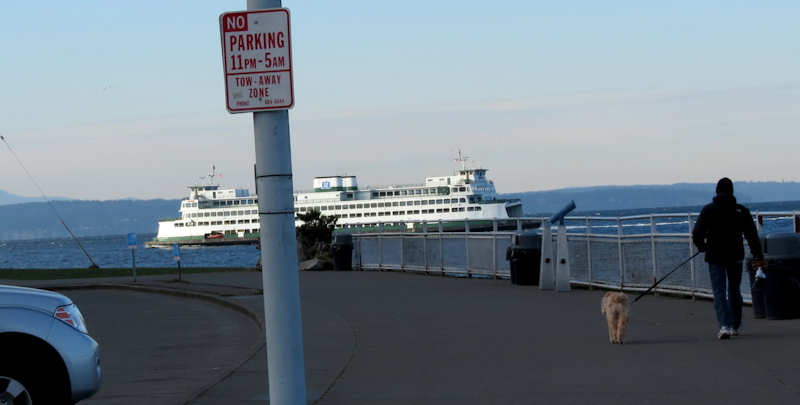 Seattle/Bainbridge ferry just off the tip of West Seattle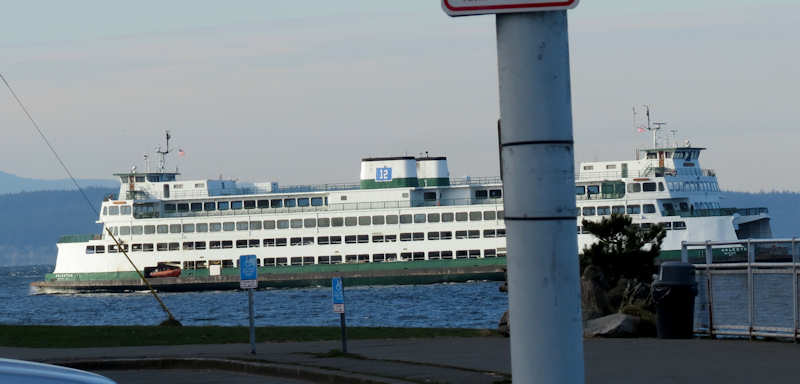 zoomed shot of the ferry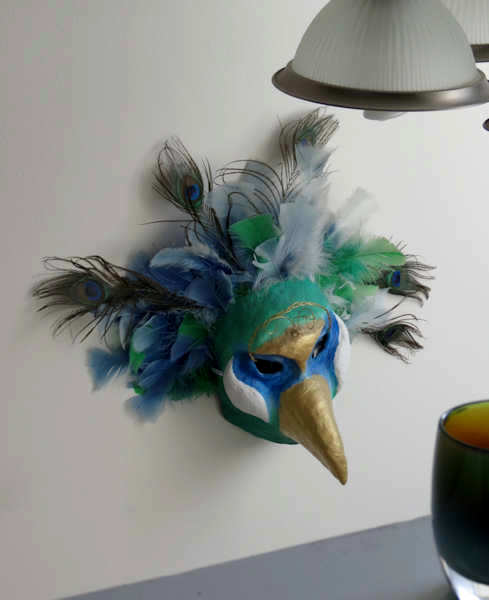 Nifty mask that Betsy made for a class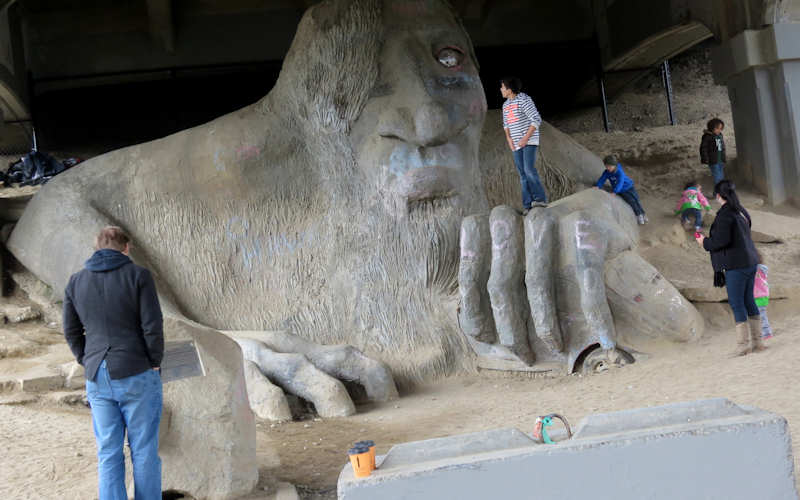 The Troll --- see movies for a brief video of this; that's a VW bug it its left hand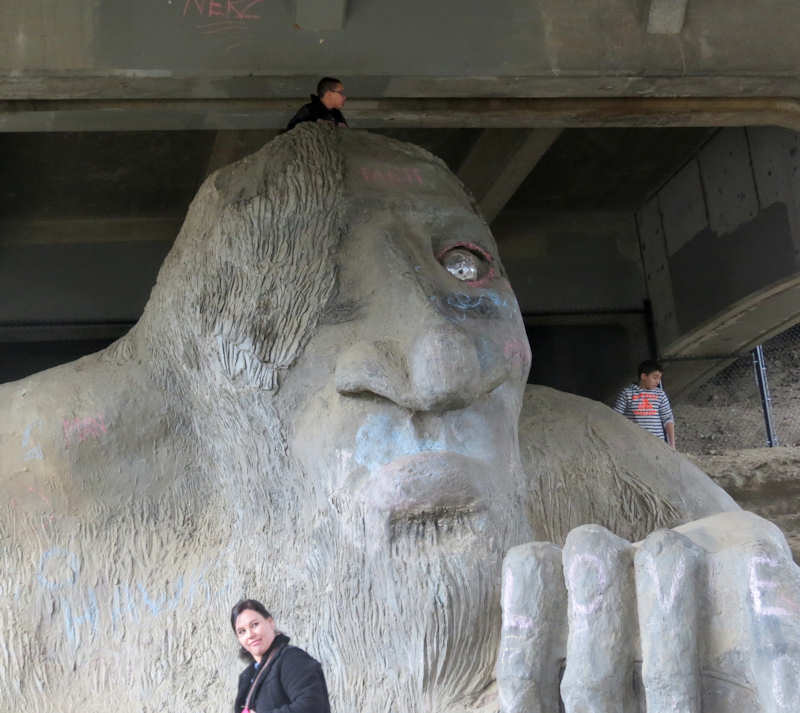 The Troll --- see movies for a brief video of this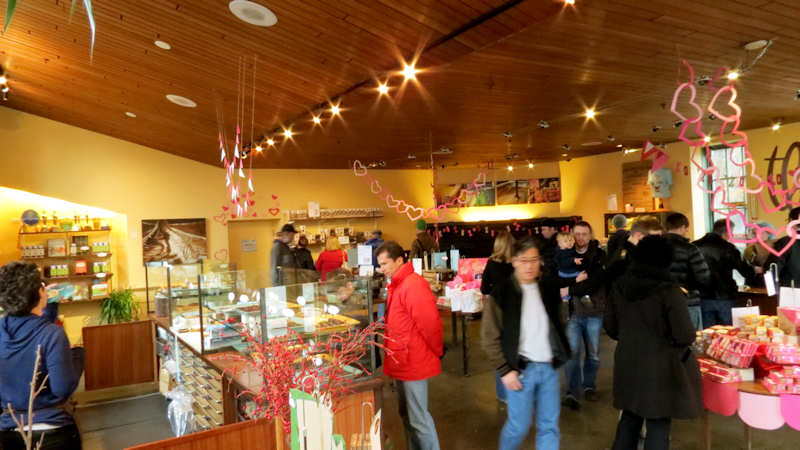 a not very good shot inside a chocolate factory & outlet that Robert took me to.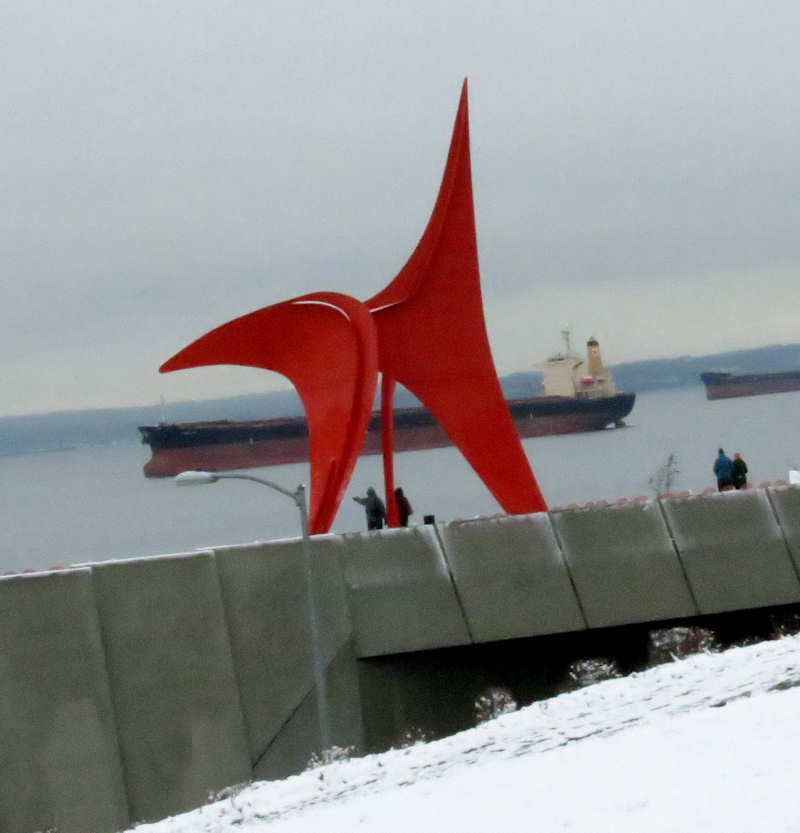 A Cauler, called "The Eagle" at the The Olympic Sculpture Park on the waterfront near Seattle Center --- see movies for a little more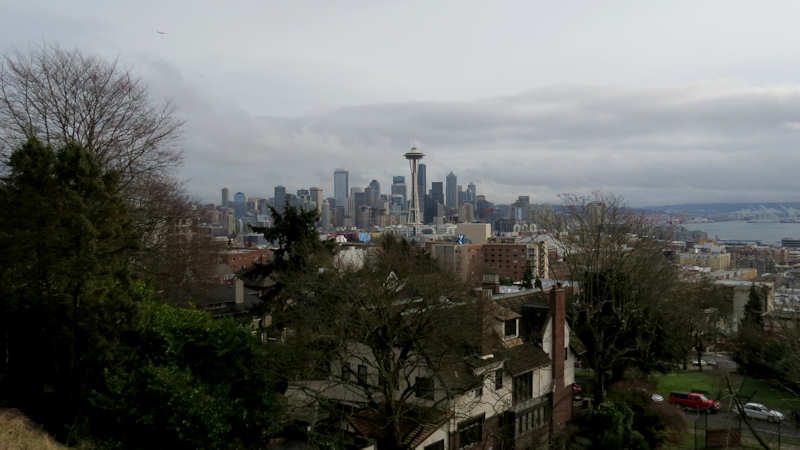 city view from Queen Ann's Hill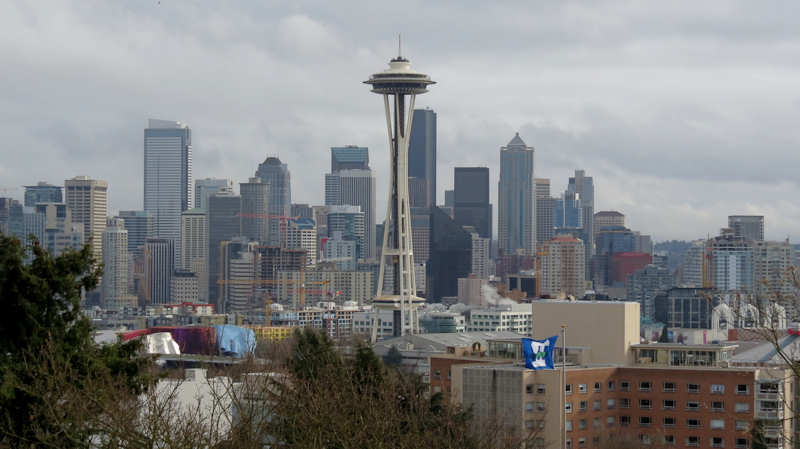 Space Needle from Queen Ann's Hill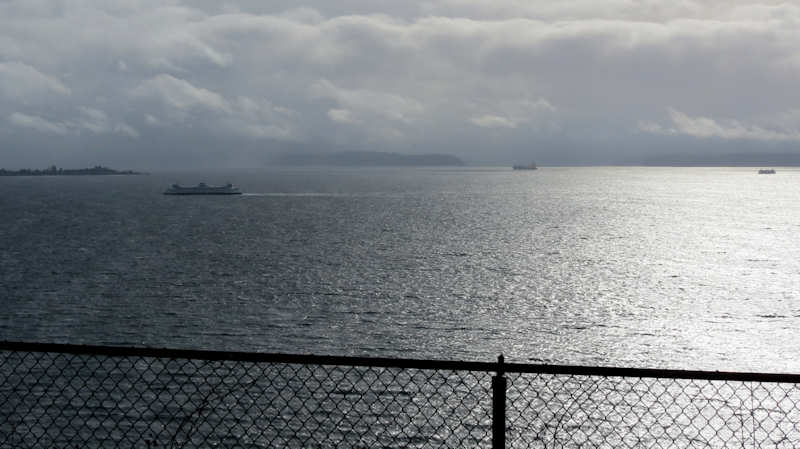 Puget Sound from from Kinnear Park on Queen Ann Hill with the Northern tip of West Seattle one the left and Bainbridge Island in the middle and right background (it's a lot longer than just the part you see)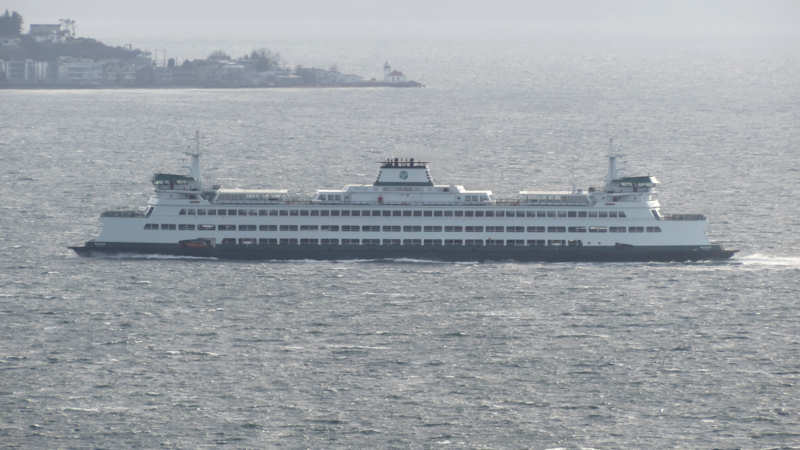 Zoomed shot of the Seattle/Bainbridge ferry from Kinnear Park on Queen Ann Hill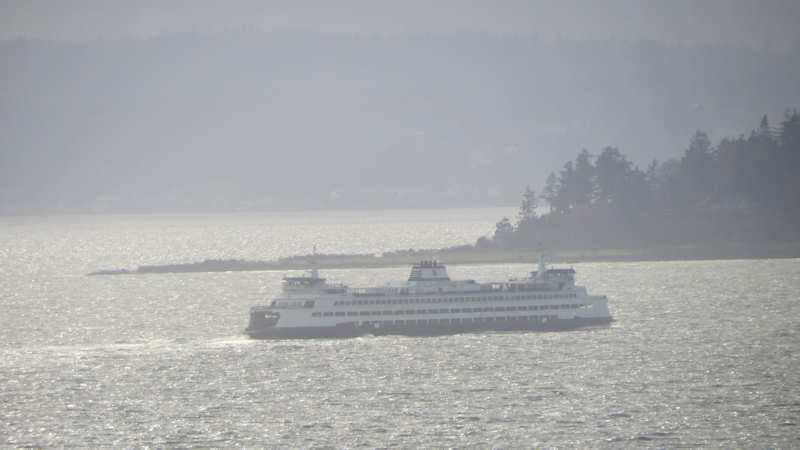 Another Ferry near Restoration Point (of Bainbridge Island), taken from Kinnear Park on Queen Ann Hill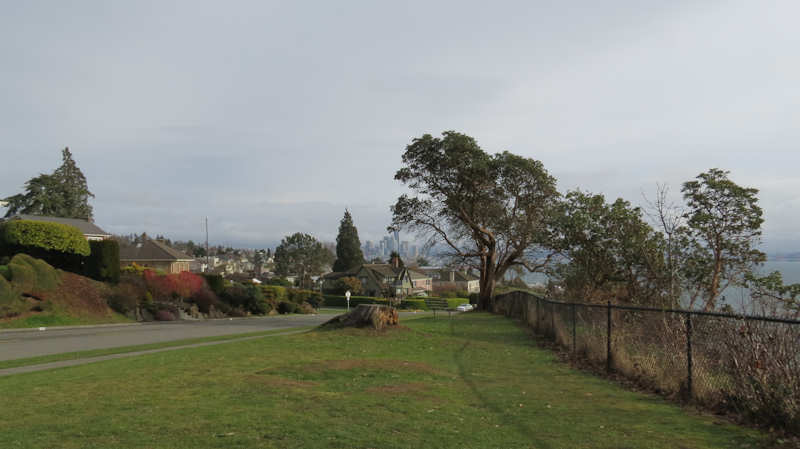 distance shot of the city from Kinnear Park on Queen Ann Hill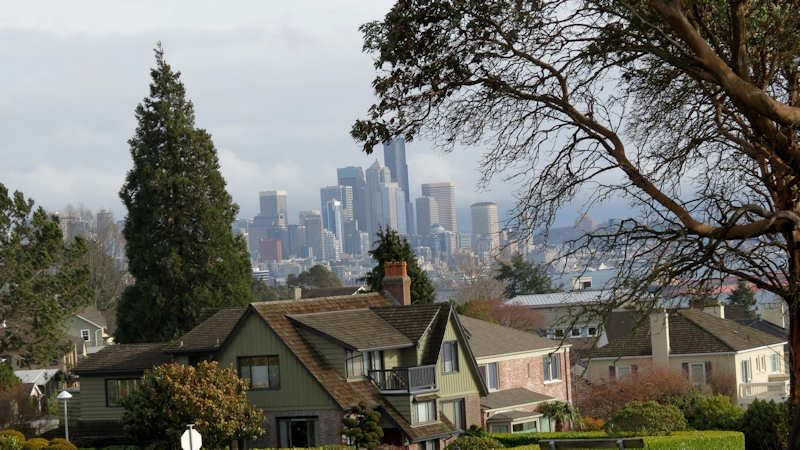 close in on the city from Kinnear Park on Queen Ann Hill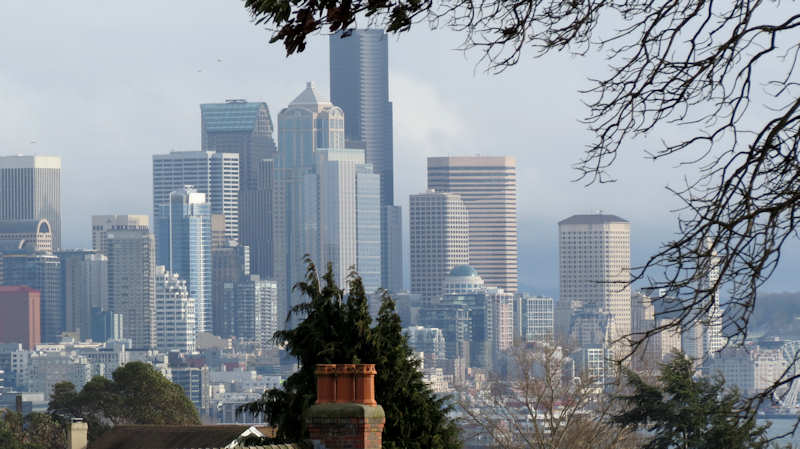 zoomed shot of the city from Kinnear Park on Queen Ann Hill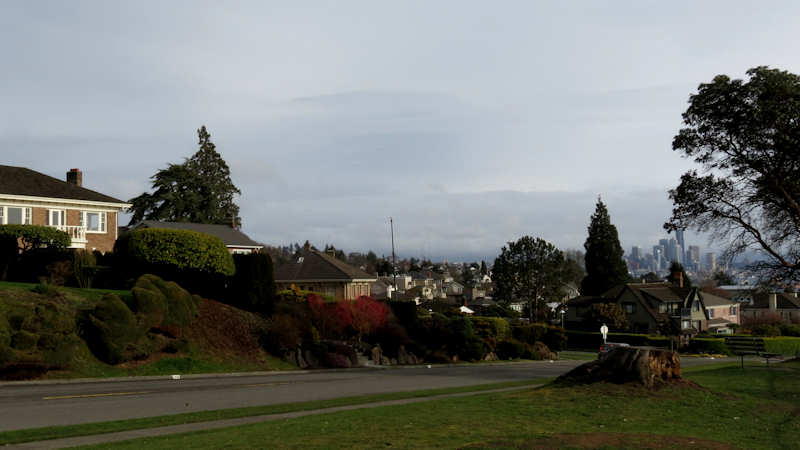 another distance shot of the city from Kinnear Park on Queen Ann Hill